Origami Therapeutics is a preclinical-stage company developing novel protein degrader therapeutics with a proprietary drug discovery platform which holds the promise for disease-modification in neurodegenerative diseases such as Huntington's Disease. We are pioneering the next-generation of small molecules targeting disease-causing proteins.
Our Mission
At Origami Therapeutics, we're leading the creation of an entirely new way to treat disease through therapies that target and degrade disease-related proteins. We are a preclinical-stage biopharmaceutical company focused on developing new therapeutics for neurodegenerative diseases, beginning with Huntington's Disease. Our proprietary protein degraders work by harnessing the body's own natural protein disposal system to degrade and remove disease-causing proteins.
We have built upon groundbreaking research of our founder Beth Hoffman, a veteran drug discovery scientist who discovered transformational therapeutics for cystic fibrosis. Origami is developing a broad technology platform focused on high-value targets, with the potential to deliver more potent therapies and to address the >80% of proteins that evade inhibition and have been "undruggable" by traditional approaches.
Our lead programs are focused on neurodegenerative diseases, such as Alzheimer's disease (AD), Parkinson's disease (PD), Amyotrophic Lateral Sclerosis (ALS), Frontotemporal Dementia (FTD) and Huntington's disease (HD). Our hope is to unlock the full potential of ORIGAMI protein degradation by developing our own robust pipeline and by partnering with the world's leading drug development companies.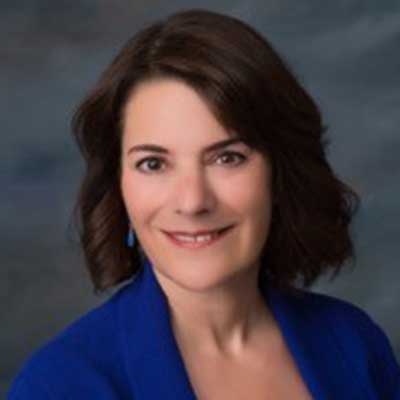 Beth Hoffman, Ph.D.
Founder, President and CEO
Beth Hoffman, Ph.D. is Founder, President and CEO at Origami Therapeutics. She brings more than 25 years of CNS drug discovery and has developed over 30 assets that have advanced into the clinic in cystic fibrosis, metabolic diseases, neurology, pain and psychiatry. Prior to Origami, she was Vice President, Discovery Biology for Vertex Pharmaceuticals, where she generated and launched clinical candidates for respiratory and neurological diseases, including first-in-class blockbuster drugs in cystic fibrosis (Kalydeco, Orkambi, Symdeko, Trikafta). She expanded the market for Orkambi and increased sales to over $1 billion, and also generated a novel non-opioid pain therapeutic and other protein folding programs at Vertex. Dr. Hoffman received an A.B. in Molecular Biology from Wellesley College and a Ph.D. in Cell Biology from Johns Hopkins University. She is a member of the Board of Trustees for the Huntington's Disease Society of America as well as a Scientific Advisor for the Tau Consortium focusing on alleviating diseases associated with tau pathology, such as Alzheimer's Disease. She is also on the Board of Biofrontera Inc. (NASDAQ:BFRI).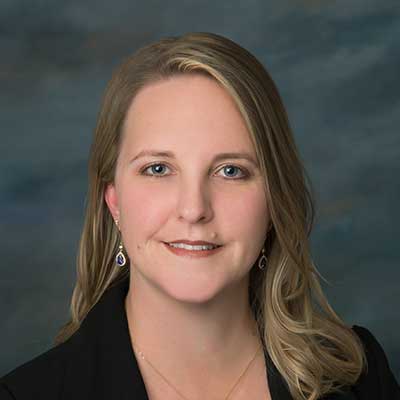 Leslie Schulze, CPA, CGMA
Co-Founder and CFO
Leslie Schulze, CPA, CGMA is Co-founder and CFO at Origami Therapeutics. She brings more than 20 years of accounting and finance experience in life sciences. Her expertise includes VC financing, non-dilutive funding, licensing and M&A. Ms. Schulze founded Cornerstone Business Solutions to provide CFO-level finance, accounting, and operations consulting services to start-up biotech companies. Prior to Cornerstone, Ms. Schulze was Co-Founder and Vice President Finance and Administration at Rempex Pharmaceuticals, which was acquired by The Medicines Company for up to $474M. Prior to Rempex, Ms. Schulze served as Controller and Director of Finance at Mpex Pharmaceuticals, which was acquired by Axcan Holdings, (now Allergan) for up to $230M plus royalties. Prior to Mpex, Ms. Schulze was an Audit Manager at CBIZ Mayer Hoffman McCann, where she specialized in auditing small to mid-sized companies. Ms. Schulze received her bachelor's degree in Accountancy from the University of San Diego and is a Certified Public Accountant and Chartered Global Management Accountant.
Lucia Mokres, DVM
Vice President, Regulatory, Clinical and Medical Affairs
Lucia Mokres, DVM is Vice President, Regulatory, Clinical and Medical Affairs at Origami Therapeutics. She specializes in helping early stage companies with novel technology gain traction and develop an investable technology and business model. She was previously the Chief Medical Officer of EpiBiome, a precision microbiome engineering company. She led EpiBiome through the iCorps program (UCSF), the Springboard Accelerator program, and supported the team through Johnson and Johnson Innovations JLABS, Illumina Accelerator, and the California Life Sciences Institute FAST Advisory Program.
Prior to EpiBiome, she was a Principal Clinical Scientist and medical advisor at Evalve (acquired by Abbott Vascular), supporting medical safety and development of the MitraClip, a minimally invasive device used to reduce mitral regurgitation without the need for open heart surgery. Prior to Evalve, she was a Program Specialist at Hantel Technologies, a contract medical device engineering and manufacturing firm. She completed her postdoctoral fellowship at Stanford University School of Medicine in the Department of Pediatrics.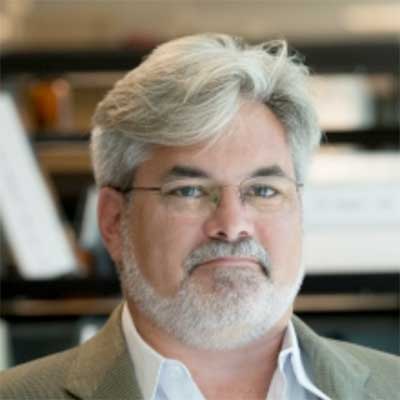 Steven Finkbeiner, M.D., Ph.D.
Steven Finkbeiner, M.D., Ph.D.
Steven is Director, Taube/Koret Center for Neurodegenerative Disease Research and the Center for Systems and Therapeutics at the Gladstone Institutes, Investigator, Roddenberry Stem Cell Center and Professor, Neurology and Physiology, University of California, San Francisco. He is best known for his pioneering work on neurodegenerative diseases. Dr. Finkbeiner invented robotic microscopy, a new form of imaging that has helped unravel cause-and-effect relationships in amyotrophic lateral sclerosis (ALS, or Lou Gehrig's disease), Huntington's, Parkinson's, Alzheimer's and other neurodegenerative diseases. He has used his robotic microscope to resolve the long-standing puzzle in Huntington's disease. Dr. Finkbeiner studies the molecular mechanisms that are responsible for learning, memory, and neurodegeneration.
In conjunction with Bay Area philanthropists, Dr. Finkbeiner established the Taube/Koret Center in 2009 to accelerate development of drug therapies for patients suffering from conditions such as Huntington's disease. At Gladstone, he also directs the Hellman Family Foundation for Alzheimer's Disease Research Program. Dr. Finkbeiner has received numerous awards including the Lieberman Award, the Taube/Koret Prize and the Award for Outstanding Research Achievement from Nature Biotechnology. He is a member of the American Neurological Association, the Society for Neuroscience, the Society for Cell Biology and the Biophysical Society.
Dr. Finkbeiner is Associate Editor of Autophagy and serves on the editorial board of the Journal of Huntington's Disease. He earned a bachelor's degree from Wheaton College and both an MD and a PhD in neuroscience from Yale University.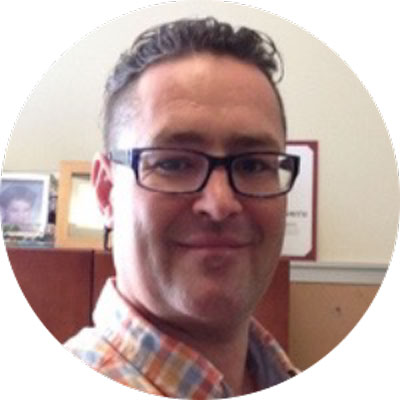 Christopher Smith, Ph.D.
Christopher is the principal at MoleculeSmith Consulting, Inc. and a medicinal chemist with over 20 years of industrial experience. Christopher has worked in neuroscience, oncology, immunological and metabolic disease therapeutic areas as a project leader, project scientist and drug designer. He has been responsible for 10 development candidates and 6 Initial New Drug (IND) applications. Dr. Smith is also recognized as a leader in the area of Fragment Based Lead Discovery (FBLD) and has deep knowledge in discovering novel lead series for new biological targets. Dr. Smith currently is Senior Director for Mirati Therapeutics. Prior roles include Director, Immunology Chemistry at Takeda California and Director at Iron Horse Therapeutics. He completed his PhD in Organic Chemistry at the University of Glasgow and postdoctoral work at the University of Strathclyde.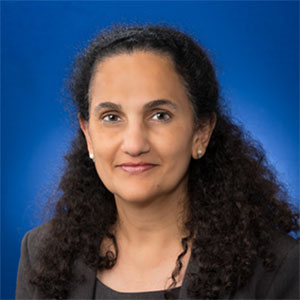 Kalpana Merchant, Ph.D.
Kalpana is President and CSO, TransThera Consulting Co, Adjunct Professor, Dept of Neurology, Feinberg School of Medicine, Northwestern University, Chicago, IL, USA, Adjunct Professor, Dept of Biology, Purdue University School of Science, Indiana University-Purdue University, Indianapolis, IN, USA.
Dr. Merchant has deep expertise in the neurobiology of chronic neurodegenerative and psychiatric disorders. She has nearly 25 years of experience in drug discovery and development with a special emphasis on translational strategies. She retired in March 2014 from Eli Lilly where she was the Chief Scientific Officer for Tailored Therapeutics-Neuroscience, accountable for strategies to deliver personalized therapies and associated biomarkers for the neuroscience portfolio.
Since 2014 Kalpana has engaged with non-profit foundations and start-up pharmaceutical companies as an advisor. In 2018, she joined Vincere Biosciences, as the Chief Scientific Officer to help develop small molecules to slow the progression of Parkinson's disease.
Kalpana received her PhD in neuropharmacology from the University of Utah in 1989. Following a postdoctoral fellowship at University of Washington, she remained at the Institute as Assistant Professor of Psychiatry. She joined Eli Lilly in 2003 after contributing to neuroscience drug discovery research at Pharmacia Corp. for ~10 years.
Martin Eglitis, Ph.D.
Martin is President of Blazing Star Pharma Advisors, a boutique biotech strategic consultancy. He has over 20 years research experience and additionally almost 25 years of pharmaceutical licensing experience. Prior to founding Blazing Star Pharma Advisors, Dr. Eglitis was Senior Partnering Director, Teva Innovative Ventures, part of Teva Pharmaceutical Industries Ltd. where he was responsible for the identification and evaluation of potential partnering opportunities in the entire western region of North America. Before joining Teva he was Director of Licensing at Amgen Inc., where he was responsible for the identification, evaluation, and negotiation of in- and out-licensing opportunities across the drug development spectrum, from lead stage to registration. Dr. Eglitis began his pharmaceutical licensing career at Eli Lilly and Company, where he spent six years heading Neuroscience and Cardiovascular licensing. Dr. Eglitis also contributed to the first gene therapy IND filing while at Genetic Therapy, Inc., one of the first public gene therapy companies. He obtained his baccalaureate in Biology and Ph.D. in Anatomy and Developmental Biology from the University of Virginia.